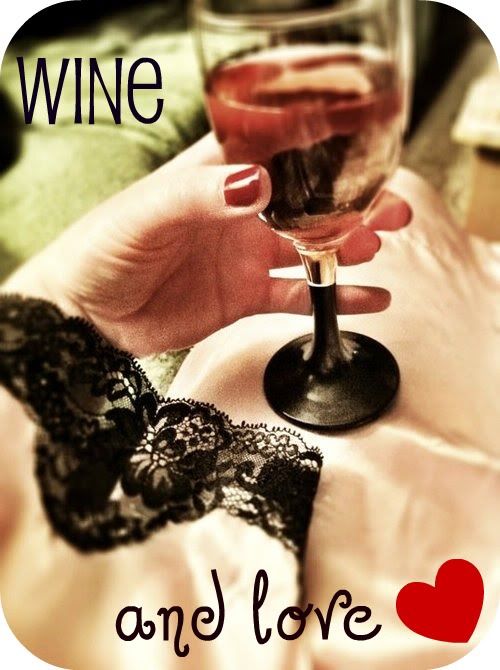 Wine and Love
The concept is simple – each Thursday, you list out what's driving you to grab a glass of wine and what you're loving.
Head over to
Super Duper Fantastic
to grab the button, and join in if you'd like!
Wine
Pretty much the same as last week: absolutely crazy busy, having trouble getting a handle on things, having awful memory problems, and... yeah. I'm going to keep trying again tomorrow until everything is back to normal. And yes, I'm confident that it will be. These things happen from time to time.
People who say "lie-berry" instead of "library," for serious.
Sitting in front of a draft with a really good idea and getting distracted or hung up on something or busy and then realizing that I have no idea what I'm writing about anymore.
Love
I successfully orchestrated/conducted another huge training session at work. I have one more next week, and if you're keeping track that's three training sessions in four weeks, with another one next week, and another two weeks after that. So now #1 above makes a little sense.
This weekend's camping trip - ohmygosh I'm so excited. Last year was my first Laurel Fork camp-out, a trip that Mike and his motorcycle friends do, and boy was it fun. Think: motorcycles, camping, West Virginia, and awesome people. I never finished that write-up from last year, but I promise I will this year. Mike is taking off Friday afternoon and riding out there, and I'm driving out Saturday morning with Rhiannon! This is her first time coming out to LF but she's met a couple of the people before. Ohmygosh it's going to be so much fun, I can't even put it into words.
Nights with Mike that are full of cooking together, watching The West Wing, listening to This American Life, checking hockey scores, testing camping gear, laughing, and cuddling are pretty much my favorite thing. Hashtag jokes are the cherry on top :)
I've been reconnecting with myself and having great conversations with friends the past week. This has been especially awesome, and a huge relief, because I have felt disconnected from myself lately. No more!
Last weekend we tavolunteered at Hume Vineyards, one of our favorite VA wineries. I was pretty nervous about it on Saturday morning, but wound up having a great time. The winemaker is awesome, his son is adorable, his wife is a sweetheart, and the new tasting room manager is totally cool and we got along famously. I'll write up the whole thing tomorrow but this definitely belongs on "love" because I've been really excited about it.
Spotify. At this moment: Massive Attack's Mezzanine on Spotify.
Embarrassing myself by telling M's little brother that I can't wait to hug him when he comes home from college. What? I like the kid and I haven't seen him since December. WHAT. I think there are worse situations than wanting to give your future brother-in-law a hug :)
I finally made an appointment to go wedding dress shopping again in a few weeks! I'm really excited!
I will be in Las Vegas with these fine people in THREE EFFIN WEEKS.
My new blog design and new name are finally finally finally done, thanks to the talented and patient Kate of Katelyn Brooke Designs. I absolutely could not be happier with the way everything has turned out, and I really appreciate all of the feedback about it :)
xo!