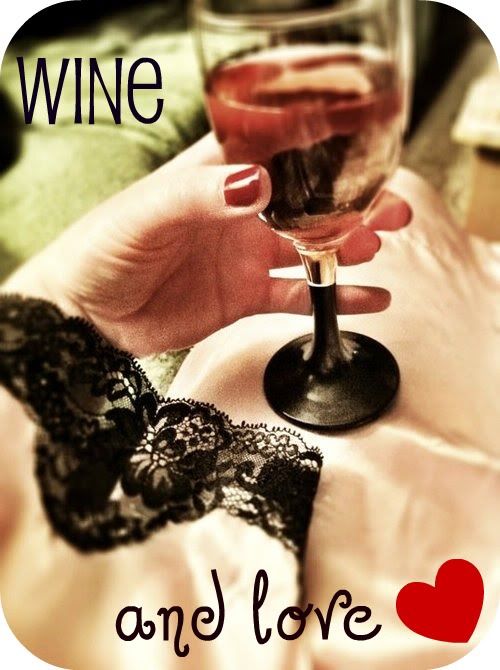 Wine and Love
The concept is simple – each Thursday, you list out what's driving you to grab a glass of wine and what you're loving.
* There's the busy. Again. There's the exciting busy, which isn't so bad. But most annoyingly, there's too often been the busy-without-being-productive-busy. Ugh. That's all.
Love
* YOU GUYS. This is my SIX HUNDREDTH BLOG POST. 600! Whoa!
*
BiSC
is in one week. My brain cannot grasp the awesomeness that is about to happen. I will meet my loves Dominique and Anna. I will meet 57 other amazing people. I will go to Vegas for the first time. Seriously. THIS TIME NEXT WEEK I WILL BE IN VEGAS DOING ALL THE THINGS.
* My boss has said "Thanks! Good job!" a lot lately. Winning.
* On Monday, Matt and Mike helped my brother Tommy to fix the brakes on his car - YAY - and we all ordered pizza and there was a lot of beer and I got to meet Tommy's girlfriend.
* Have I mentioned that Mike does my laundry? Um heck yeah. He's awesome.
* Last night I met up with a friend and went to a wine bar. It was nice to get out of the house (and the garage) and relax a little. Mark knows a lot about wine so we explored Society Fair's wine collection, spoke with one of the owners (I think), and generally had a great time. We had a champagne, a burgundy, and a rioja, and two kinds of awesome bread. It was nice to talk wine, sports, cars, law, investments, marketing strategy, and work. (PS, Why do I only know guys whose names start with M?)
* Also last night Mike and I snuggled on the sofa and watched a TV show together. Let's pay no attention that it was a show about tornadoes, and just appreciate that we had a little time together and got to bed early. (PS, Do not watch a show about tornadoes and then go to sleep because you will dream about tornadoes.)
* We met with a potential caterer this week. Not only did I love the place, all of their awards and recognitions, their green initiatives, their menu ideas, and the particular approach of our potential event designer Rachel, BUT ... I also found out that her father grew up across the street from where my Grandma lives in New York. WHAT! Gosh it's a small world.
* Mike and I are going to a This American Life live-broadcast-movie-event-thing tonight, which seems like it's going to be pretty cool.
* YOU GUYS I'm going wedding dress shopping with my mom and Mike's mom on Saturdayyyyyy.
* Also... Holy crap
BiSC
is almost here!
I feel like this twenieth edition of "Wine and Love" should have just been called "LOVE LOVE LOVE ALL THE THINGS!" hahaha :) Yay happy almost-Friday everyone!
xo.