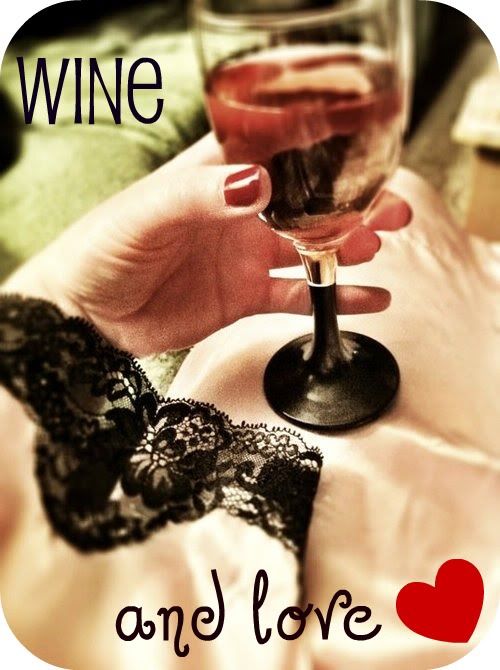 Wine and Love
The concept is simple – each Thursday, you list out what's driving you to grab a glass of wine and what you're loving.
Head over to
Super Duper Fantastic
to grab the button, and join in if you'd like!
This isn't going to be a traditional Wine and Love.
I guess the wine-drinking (or tequila-drinking, or gin-drinking, or beer-drinking) items are that
Mike and I broke up
this week and we're dealing with a lot of logistical stuff, and I can't remember the last time I slept for more than 5 hours at a time. But it's difficult for me to look at these things as bad, or even as annoyances. I firmly believe that attitude is the most important thing, so I'm staying positive and looking at the bright side of everything. I may not have a fiance anymore, I may not be planning our wedding anymore, but Mike and I are good friends and we'll remain good friends for, like, ever. Which is awesome. I mean, not many people have an engagement break up and can say (and mean) that. Also, I may not be sleeping, but I'm having fun. So there's that!
Now onto the long, long, long list of loves... in no particular order:
Love Love Love Love Love Love Love
* Looking on the bright side of all the things.
* ALL OF YOU. Holy shit, never in my life have I felt more love, support, and good vibes coming my way from all across the country. You, my friends, are incredible.
*
Van Morrison's Moondance
.
* Mom, for everything, not the least of which are letting me borrow her ELO album and yelling at me when I'm being loud and drunk on the street late at night.
* Honest conversations and laundry.
* Dad and the two barstools in Pentagon City.
* Coffee, oh my gosh, coffee. And Aleve. These two go together.
* Pizza, beer, hockey, pterodactyls, Squidbillies, and Wong's Burger, hahahaha.
* Late-night phone calls.
*
Twitter
.
* Sunshiney days, the sunroof in my car, and awesome music on the radio.
* Lots of laughter.
* Reconnecting with the things that I enjoy.
* Possibilities.
* JUNE IS GOING TO BE THE BEST MONTH
EVER
.
xo.